**VOLUNTEERS NEEDED TO HELP MAKE AND SERVE SERVE PIE**
Click on the link to volunteer: https://tinyurl.com/mpfrb9k4
**New location for this year for Pie Bakers**
Braham Event Center 655 – 8th St. SW Braham, MN 55006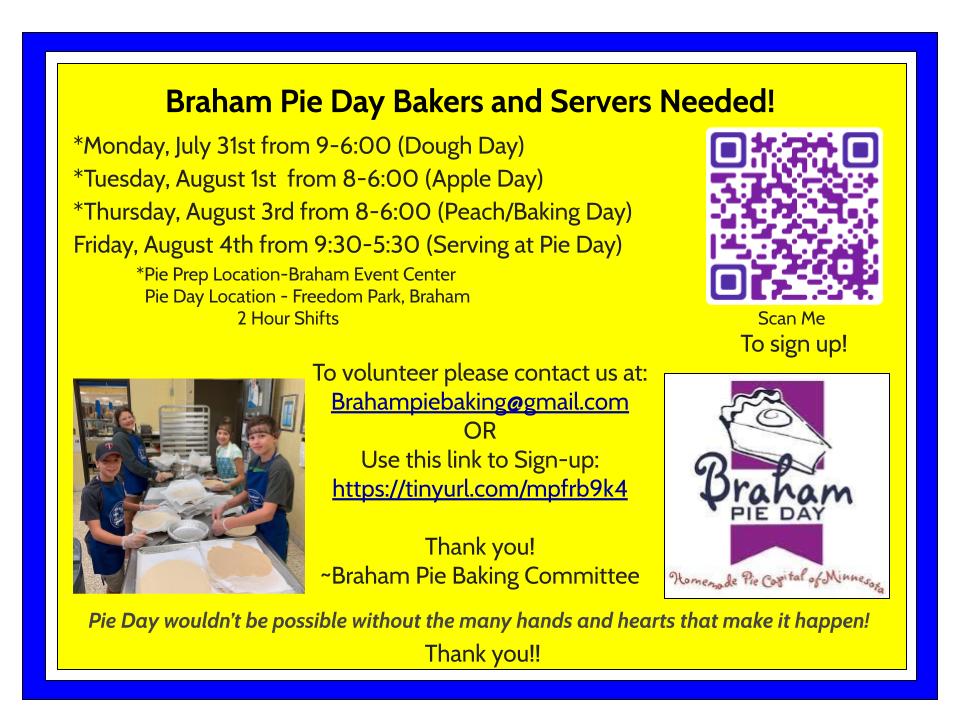 Pie Day wouldn't be possible without the many hands and hearts that make it happen!
Thank you to all the volunteers – sign up today & you could be featured next year!
**VOLUNTEERS NEEDED TO HELP MAKE AND SERVE SERVE PIE**
2 HOUR SHIFTS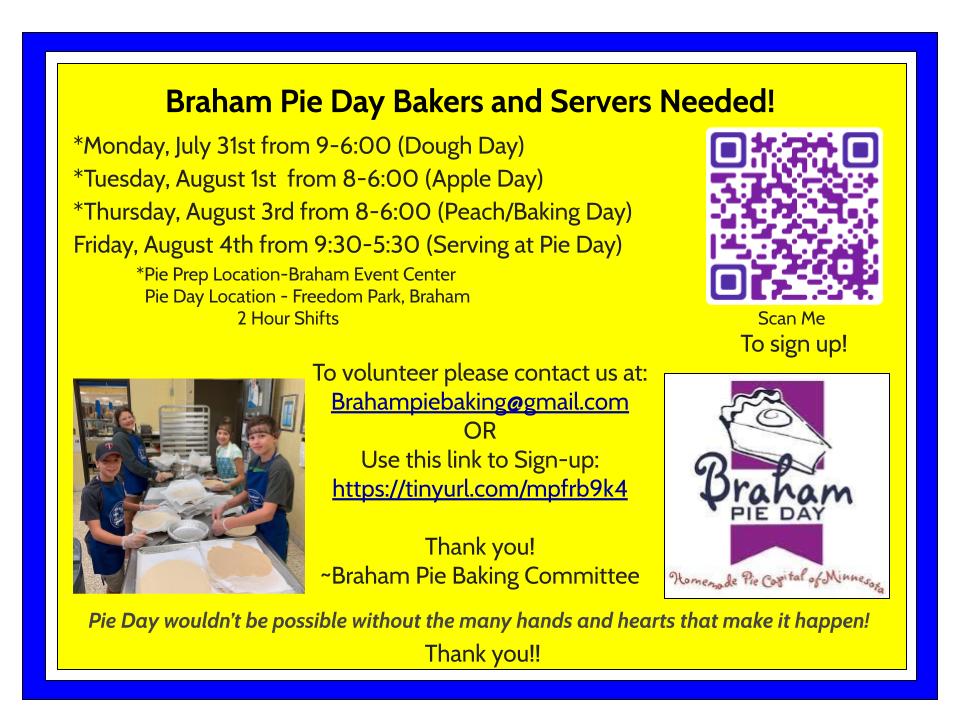 EMAIL: brahampiebaking@gmail.com
Click on the link to volunteer: https://tinyurl.com/mpfrb9k4

TO ARRANGE A TIME TO SERVE
** VOLUNTEERS ARE ALWAYS NEEDED**
FOR CLEAN UP!!