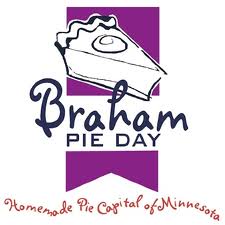 Pie, Oh My! Come celebrate our 33rd Annual Pie Day!
Friday, August 4, 2023

What goes into making a SUCCESSFUL Pie Day?
PAN: The City of Braham
CRUST: Pie Day Committee
FILLING: Volunteers, Support, Bakers, Community, Customers, Vendors and Entertainers
TOPPING: Appreciation for another SUCCESSFUL Pie Day!
 The Public Safety teams in Braham are taking a proactive approach to keep our public members safe. With this said, Main Avenue (Highway 107) will be closed to through traffic all Day from 6 a.m. to 7 p.m. on Pie Day to further our public safety initiatives. (Watch for detour signs if only traveling through Braham). Pie Day guests are encouraged to use free park and ride shuttles or park on side streets or parking lot areas behind Frandsen Bank or the south end of Broadway Ave, or other side streets that are permitted parking areas- *please do not block driveways or mailboxes** 

Pie Day vendors and Sweet as Pie collector cars, are asked to use South Hwy 107 for check in.   Staff will be on hand to assist you.   **Please be as patient as possible so everyone can enjoy the event. **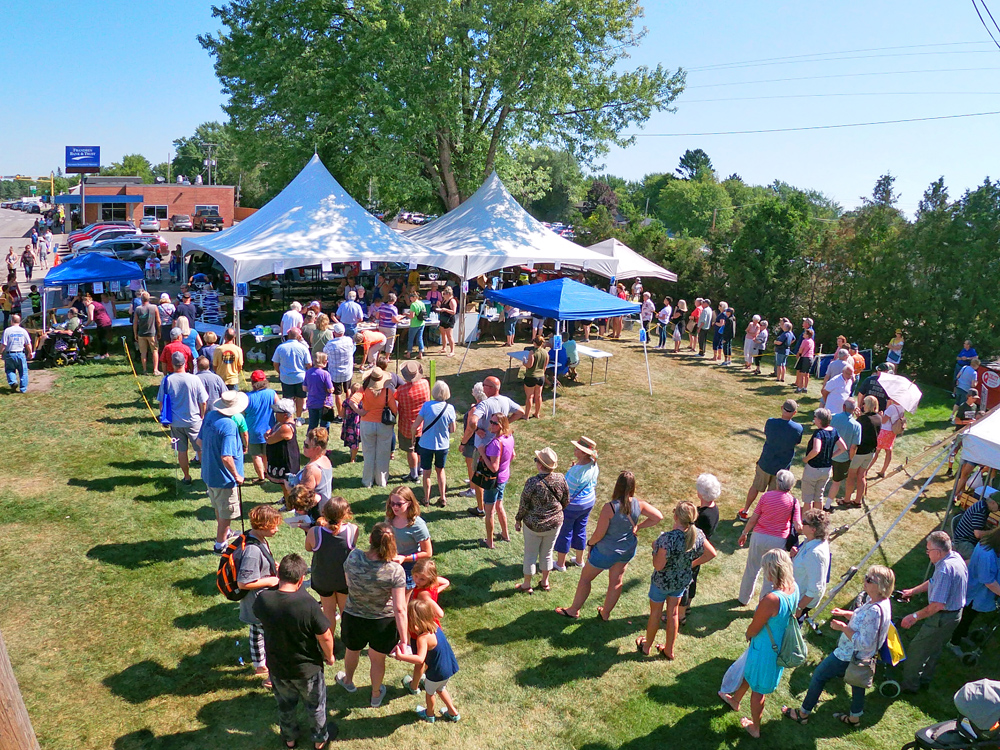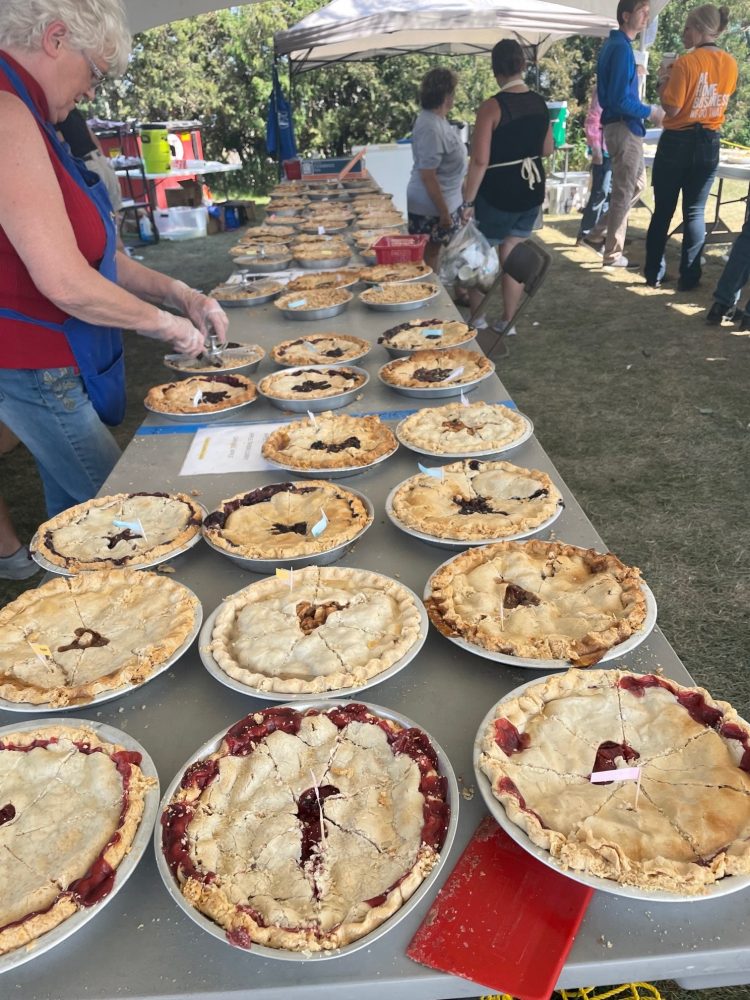 FREE SHUTTLE SERVICE! 
Bus service will be available from 7 am to 6:30 pm, and will loop from Saints Peter and Paul Catholic Church, Braham Event Center, St. Stephens Lutheran Church, Braham Covenant Church
           *Please be patient and kind*
**All Buses are Handicap Accessible**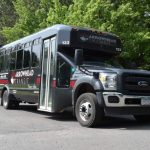 Bus stops and pickups will also be at either end of Freedom Park 
Braham was named the "Homemade Pie Capital of Minnesota" by Gov. Rudy Perpich in 1990.  The fame for pie began in the 1930s and 40s when folks would drive to their lake homes, taking the "shortcut to Duluth through Braham."  After driving from the Twin Cities, they would stop at the Park Café for pie and coffee.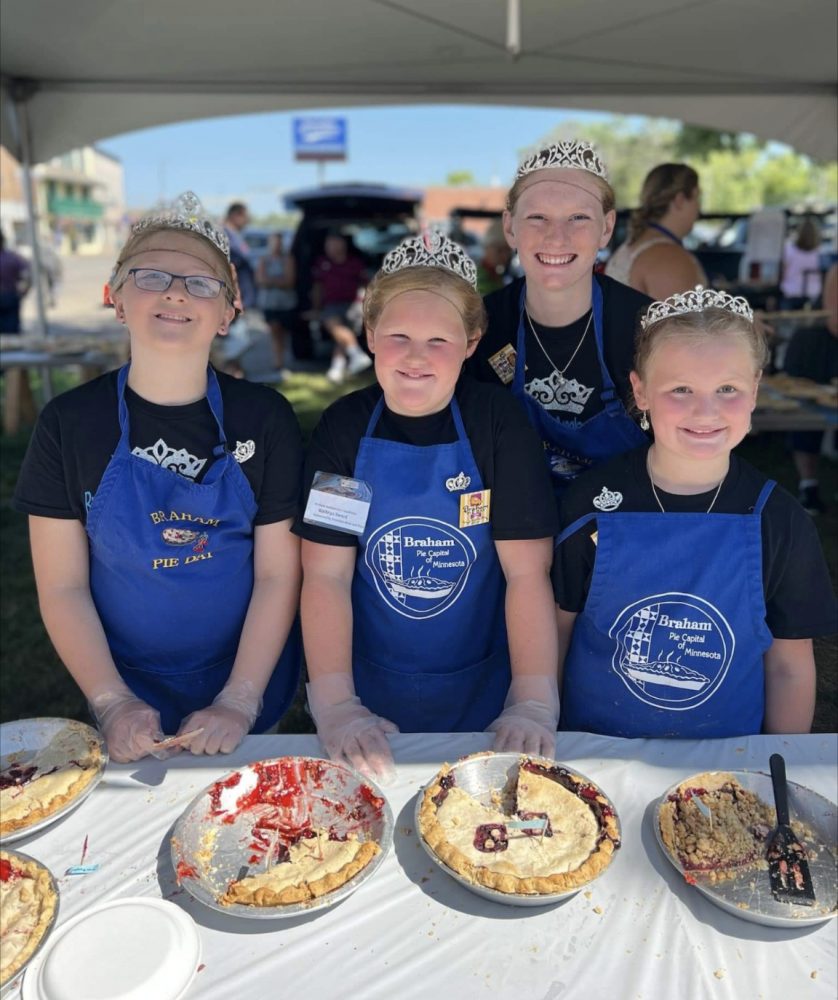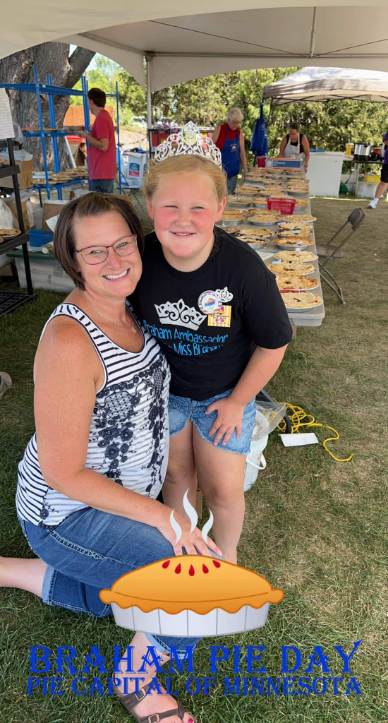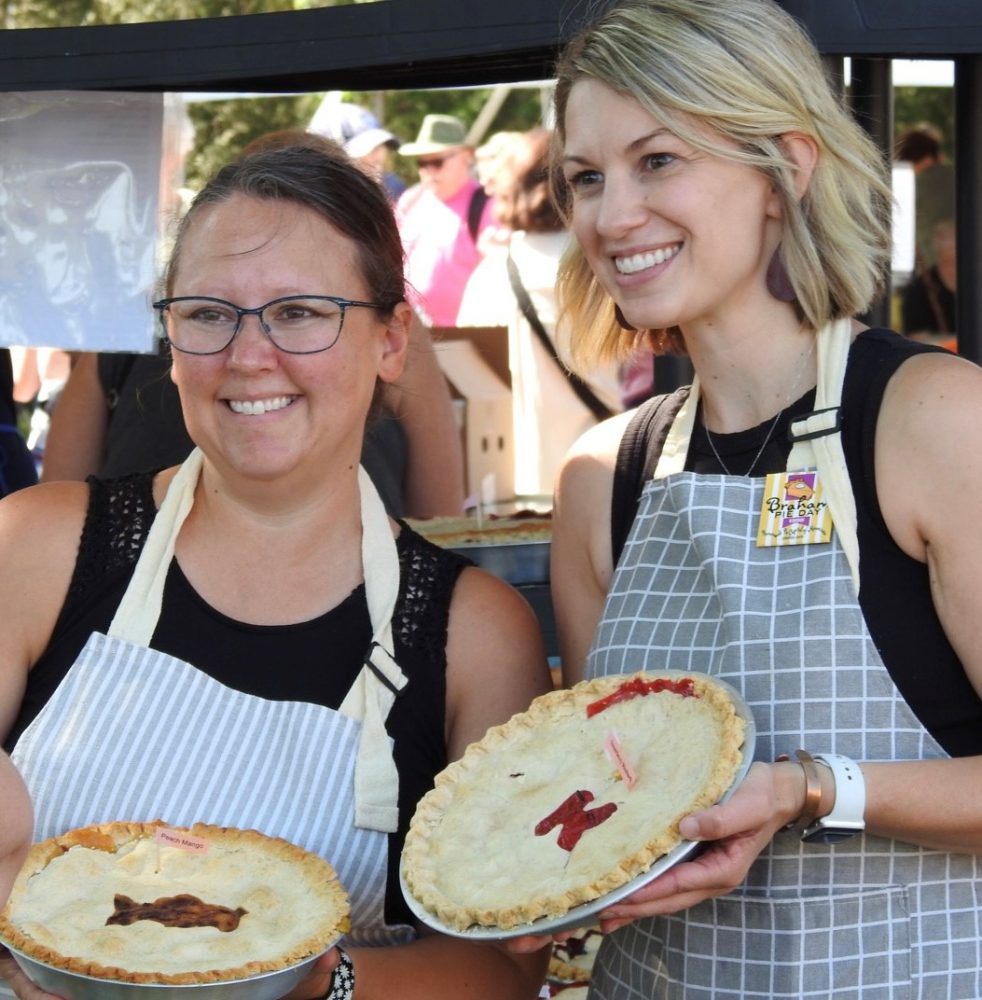 Pie Day began in July of 1990 as a pie and ice cream social, funded by a Celebrate Minnesota tourism grant. In 1992 the date changed to the first Friday in August. The event has grown to include crafter's, small quilts display, recycled pie tin art contest, antique bicycle and car show. Tusen Tack's fashion show, performances and demonstrations from folk artists, storytellers, and musicians.  There are also pie baking and pie eating contests, as well as a pie trivia contest. Braham Pie Day and Park Café serve over 1100 homemade and artisan pies that one day!!
Check Out Facebook for more updates on times for events on Pie Day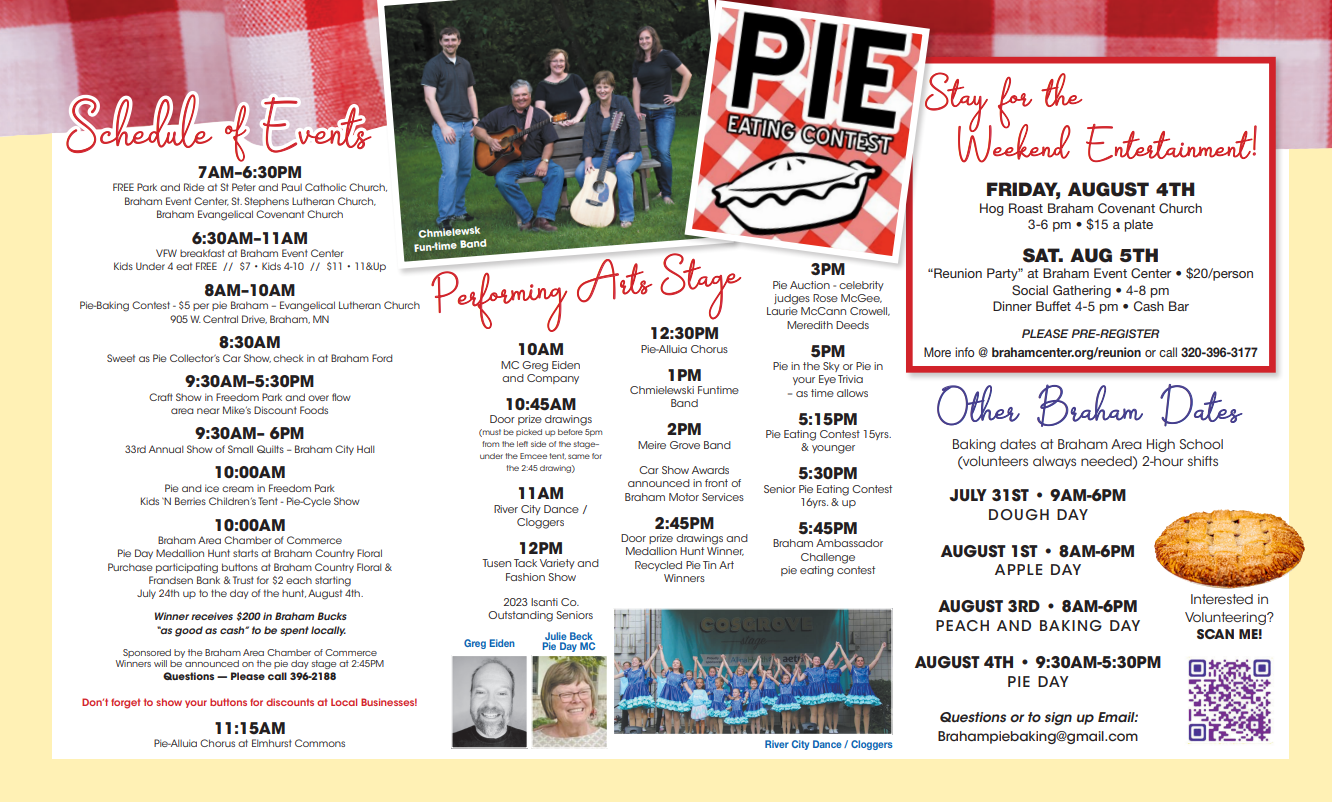 A day of fun for the entire family!
                   Each year this event gets bigger and better with a variety of things to eat, things to see and things to buy.
Thank you for all the great photos that are shared with Braham Pie Day